VeryUtils Video Cutter is a Windows software to cut and split video files, it supports all Windows systems. Video Cutter is a super-fast Video Cutting Software with an Easy-to-use Interface.
Fastest lossless video cutter
Set the start time and end time by moving a slider
Cut videos while keeping the original audio/video quality
What Video Cutter can do for you?
Do you have many too large video files? Do you want cut these video files into small files?
Do you want shrink your big video and trim blank content in the begin and end of video?
Do you want to chop and convert one video clip from a large video file?
How to Cut a Video Segment You Want to Use?
VeryUtils Video Cutter is an easy-to-use video cutter software for Windows which can cut video by adjusting its start and end time by moving a slider. With VeryUtils Video Cutter, everybody can easily select the cutting area and trim parts of video quickly while keeping the original video quality.
Users can also join multiple video files, remove one or more parts from the video, or split the video into multiple files. Please try VeryUtils Video Cutter to cut a video file and upload it to YouTube and Vimeo.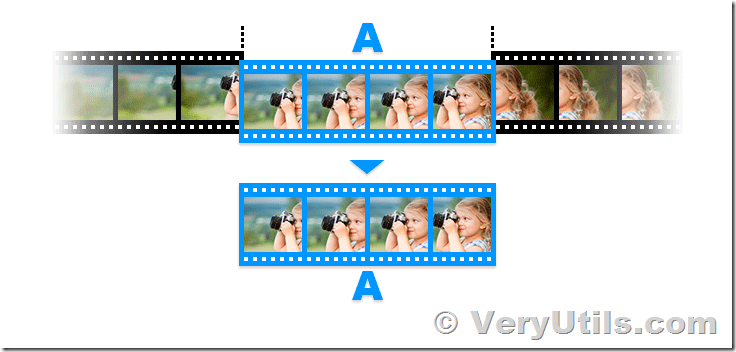 To Cut a Video Segment, please follow the steps below:
1. Please download and install VeryUtils Video Cutter software from this web page,
https://veryutils.com/video-cutter
2. Click "Open Media" button to open a Video file,
3. Click "Start Clip" and "End Clip" buttons to select a video range that you want to extract to a new video file, you can select more video ranges as you want.
4. Click "Save Media" button to save selected video ranges to a new video file.
5. You can upload the new video file to YouTube or Vimeo or other video sites easily.
If you are feel this software will useful to you, you may buy it from this web page directly,
https://veryutils.com/video-cutter
Keywords: video cutter, video joiner, video splitter, video merger, video trimmer, video editor, video cutting software, mp4 cutter, avi cutter, fast video cutter, easy video cutter, lossless video cutter
Related Posts