VeryUtils has an Online appointment scheduling software to boost your sales and manage bookings.
You can embed a simple appointment system on your website and manage appointment calendars, personal schedules, services and rates. Our PHP-based Appointment Scheduler script is a flexible and efficient software solution for various companies in the service sector. VeryUtils Appointment Script is a standalone web application and it can be easily integrated into any other web-based system.
If you're looking for reliable online scheduling software to help you organize your service schedules more efficiently, VeryUtils Appointment Scheduler may be the solution for you! Make it easy for your customers to book and pay for the services you provide.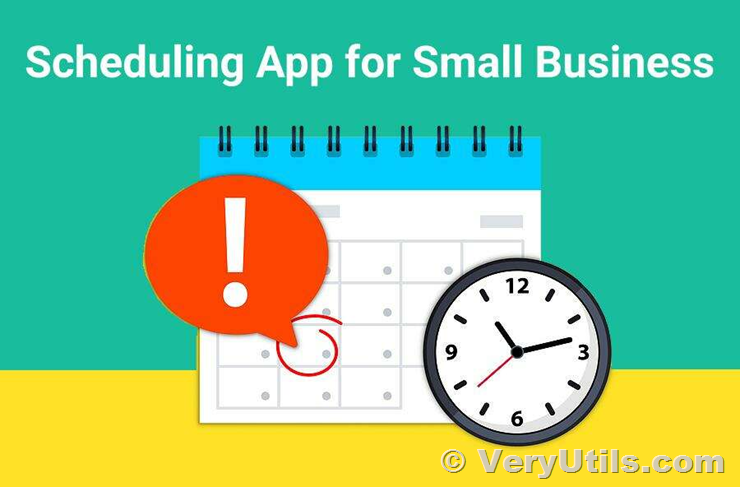 Live Demo
Preview the front-end and back-end of Appointment Scheduler and test the entire functionality.
https://veryutils.com/php-appointment-scheduler
If you have any questions or need technical advice, please feel free to contact us.
Add an online booking tool to any website
Appointment Scheduler is designed with many useful features to help you set up a real-time scheduling tool. Using our online appointment script, you can easily automate appointment appointments, accept online payments and automatically update your schedule online. This script works for all types of services.
Book a personal appointment
As an administrator, you can assign services to one or more employees. This allows your clients to make personal appointments with professionals of their choice. It is very easy to manage employee accounts and personal work time with Appointment Scheduler software.
Manage work schedules
Manage your timesheets and team members' personal appointment calendars from an integrated admin panel, where you can manually add and edit appointments, as well as manage working hours, employee profiles, login details, and employees' personal schedules.
Book an appointment from any device
The Appointment Scheduler frontend is built with a responsive design that adapts to any screen resolution to provide the best user experience on any device (PC, Mac, tablet, and iOS and Android mobile).
Browse by Service or Professional
Your customers can view your services by browsing by service or by the professional who provided the service. If you wish, you can integrate both layouts separately on different pages of your website to further enhance the user experience.
Backup database automatically
Prevent any loss of information by performing regular backups of MySQL databases and files.
SEO Friendly Dating Scripts
The built-in SEO module will help you optimize your scripts for search engines. On top of that, JavaScript is used on the front end of the PHP Appointment Scheduler to improve loading speed, and the script also has AJAX loading to dynamically update the appointment system without reloading the entire web page.
Developer friendly license
If you are a web developer, you can modify the CSS, HTML, and JavaScript code of the Appointment Scheduler script by yourself. Buy a Commercial License and you'll get access to the script's source code and a guide to our framework. Alternatively, we can make custom modifications to the PHP script for you. For customization, please contact us.
Related Posts